In this post we analyse the best customised solutions for casinos, bingos and gambling establishments: armoured doors, safes, fences and vaults.
and are regulated by law, due to the high value that circulates inside them and the large number of people.
According to order INT/317/2011, safes must have a security grade IV, vaults must have a minimum security grade VII and their entire side perimeter must be surrounded by a security grade II wall, with a 60 cm wide corridor between the two. All the grades described are based on the UNE EN 1143-1:2019 standard.
Sectorisation of the building is essential
Casinos are usually large premises with many sensitive areas to be protected. The division of the building into zones according to use and risk level is essential to ensure security in casinos and gambling halls. Depending on the zone, we recommend specific security solutions:
1. Exterior and building perimeter
This is the area outside the premises facing neighbours or public spaces and is also used for the entry of employees, suppliers and customers into the premises and the building itself. The security products recommended for these areas are: mobile barriers, bollards, bollards, armoured doors, fences, armoured windows and shutters and armouring on party walls.
2. Free transit zones
Areas intended for play or for the transit of customers and/or suppliers. Special attention needs to be paid to those areas that give access to restricted areas. Some of the solutions for these areas are: armoured lockers for the safekeeping of personal objects, armoured panels and doors to limit free transit (with armoured windows with intercom where required).
3. Restricted access areas
Areas where valuables and important documents are kept, such as offices, offices and warehouses. In this case we recommend that these areas have safes, fireproof cabinets, armoured doors and vaults.
4. Custody of securities
This is the space used for the storage of cash and tokens. As it is the highest risk and capital under custody, it requires maximum security measures, such as certified safes and vaults.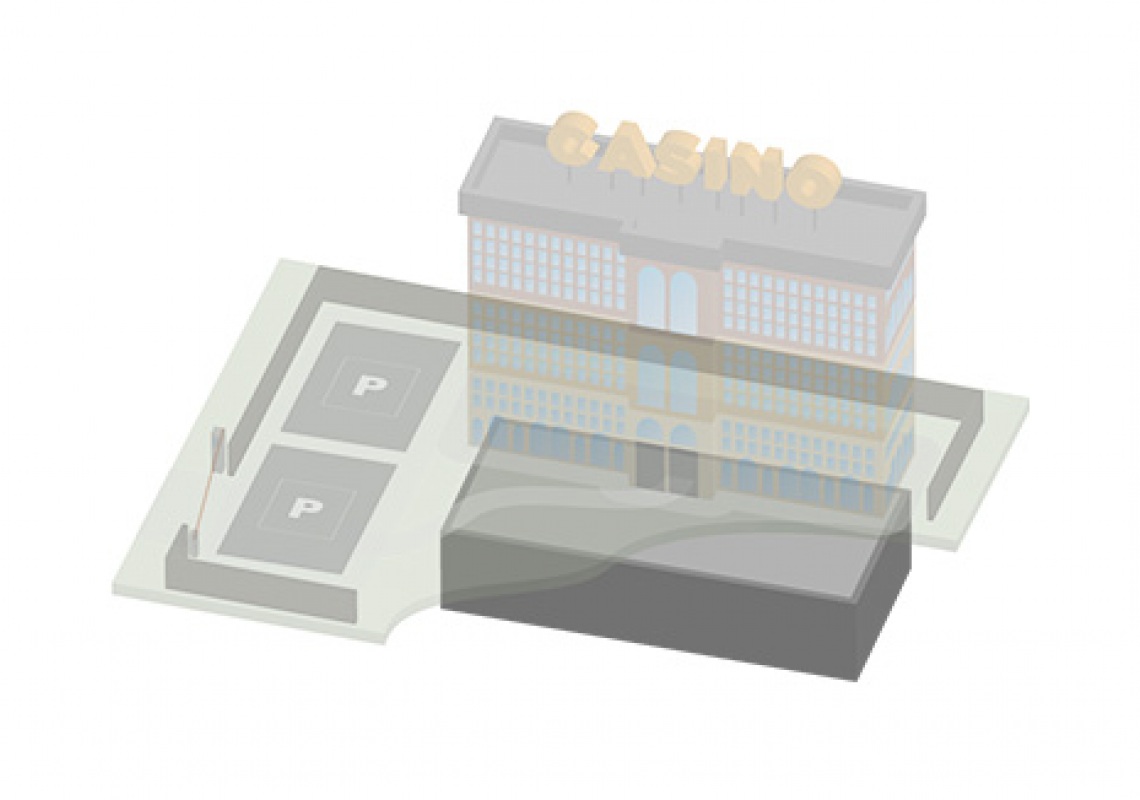 "Investing in security is NOT an expense".
High security products specific to the gaming sector
Ferrimax provides all the necessary solutions for this type of establishments to guarantee maximum safety in their activity.
We always recommend working with tested products and certified production in accordance with the latest regulations. Carrying out a study to evaluate the needs of each case, without limiting ourselves to meeting the minimum requirements, will guarantee the optimum solution for each project.
1. Certified Safes
To be installed in areas where valuables are kept. Enclosures with security grade IV according to EN 1143-1, seismic detector connected to the alarm system, hourly locking and delayed opening and locking activated at closing times.
2. Reinforced doors and shielding of party walls
Maximum security doors with RC4 or RC5 anti-theft and FB2 or FB4 anti-bullet certification. Ideal for the perimeter area of the enclosure and for access to restricted areas and cash enclosures.
Reinforcement of existing walls with our armoured or armour-plated panels to guarantee security in previously constructed areas, ensuring that they comply with current security regulations.
3. Vault Doors and Strong Rooms
Storage enclosure of larger dimensions than those of a safe that protects against theft through its construction with certified floor, ceiling and wall panels.
Access to the vaults must also comply with the regulations in force, guaranteeing the degree of security according to each case (minimum grade VII according to the regulations).
4. Mobile and fixed fences
Fences can be mobile or fixed barriers. They are installed on the perimeter of the enclosure to delimit the area, and in the case of mobile fences, they allow the entry of vehicles into the enclosure to be regulated. Customised and personalised designs for each client.
5. Armoured lockers
To be installed in the checkout area, they are designed to guarantee the security of customer service staff. Models with FB4-certified bulletproof glass and with optional pass-through, document pass-through or pass-through and intercom.
6. Fireproof cabinets and filing cabinets
Necessary for storing sensitive information in restricted access areas. Fire resistance certification between 30 and 120' depending on model.
For more information visit our page dedicated to